Are you in need of a whole new blog wardrobe or just a few pieces?
Do you like elegant simplicity?
Are you looking for someone to help you convey your
blogging personality?
You may have come to just the right place!
I am an ordinary blogger who enjoys designing blog spaces....I am not a professional graphic designer.
I don't know all the rules!
I just play until we like the look!
My style is simple . fresh . clean.
Examples of blogs I have designed:
Just Following Jesus in My Real Life
If you are interested in talking,
click on the button below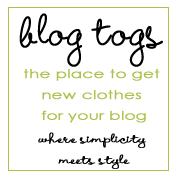 and

tell me